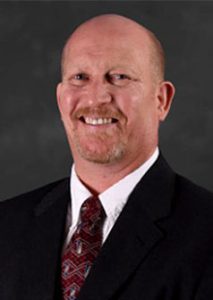 I feel blessed to have the opportunity to contribute to so many people's lives. I always want the best for my patients, and for them to leave with the healthiest, most brilliant smile possible, and with the ability to keep it that way for a lifetime. I believe in providing compassionate care, and I have the honor of working beside some wonderful people every day. I can count on them to be on the same page as me. It is a pure joy to come in day after day, knowing that I will be able to help others.
Education
I began my dental career as an undergrad at Elizabeth City State Univeristy. I worked as an orthodontic assistant while earning my Bachelor of Science degree. I then attended the University of North Carolina at Chapel Hill Adams School of Dentistry, where I graduated with honors in 2003 with my Doctor of Dental Surgery.
Continuing Education and Professional Affiliations
I strongly believe in the value of continuing education because of the many exciting developments in dentistry. Staying up to date is key to providing my patients with the best oral care available. I find myself learning something new every year to stay abreast of the new technologies and techniques. I have also been certified in Lumineers® and CEREC®. I am a part of the following professional dental organizations:
Outside the Office
I am originally from Manhattan Beach, California. I moved to Newport, North Carolina, soon after graduating in 2003. I currently live with my incredible wife and our three children. In my free time, I enjoy fishing, playing games, dancing and being with my family.
Meet Our Team
When you visit Coastal Dentistry, you will find a down-to-earth dental office in Morehead City, North Carolina, with a traditional feel. Our friendly team members are here to help our dentist provide you with excellent care and will make you feel welcome at every visit. In addition to using their years of skill and experience to improve your smile, they can also make your appointment special with amenities such as blankets and sunglasses. You can get to know our team members below, and you can meet them in person when you call 252-247-2169 for your appointment.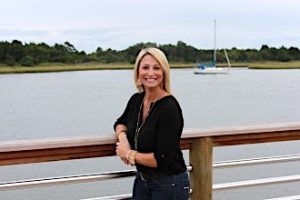 As our office manager, I do a little bit of everything to make sure the office runs smoothly and effectively. When it comes to our patients, I conduct treatment consults and insurance management. When it comes to the office, I am the office accountant and ensure that budget and financial statements are sound. I love to watch the transformation of a fearful patient into a confident one with an amazing smile. Everyone on the team has the same goal: making patients healthy and happy!
I am a proud mother of twins. Born and raised in the Morehead City area, saltwater runs through my veins. My hobbies include inshore and offshore fishing, ECU football, running and fitness, traveling, golf, beach volleyball, surfing, snowboarding, and spending sunny days at shack with family and friends.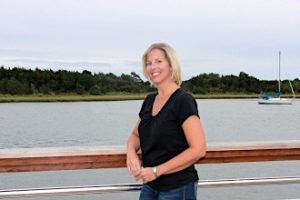 I have been working at Coastal Dentistry since 1994, and I still love making connections with my patients as I help them achieve healthy, beautiful smiles each day. From educating patients on how to improve their oral care to promoting high standards at the office, I am passionate about my work. I truly want the best for our patients. I am happily married with two sons. I enjoy spending time with my family, and our favorite family spot is the Cape.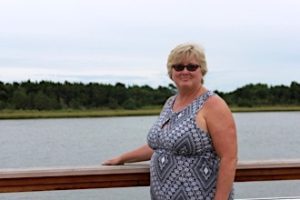 My favorite part of dentistry is welcoming children and ensuring that their visits are positive and fun. I have had a soft spot for kids since I joined the field in 1990 and kept it when hired by Coastal Dentistry in 1999. I do general dental cleanings and periodontal therapies, and I give new patients their first dental exams. My hope is to inspire our patients by providing high quality patient care. My dental team is my daytime family, I am so energized and uplifted by them.
I am married to Captain Terrell Gould, who is the owner and operator of the Carolina Princess. I am an Airbnb hostess, and our permanent guests include our pets: two goats, 20 chickens, four turkeys, four geese, two ducks, two peacocks, two cats and two dogs. When I'm not running around after them, I like to cook and listen to classical music.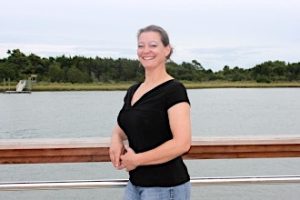 Tanja
Dental Assistant & DMRT
I joined the team in 2002 after entering the field of dentistry in 1989. I work chairside during treatments, do lab work and perform dentomandibular rehabilitation therapies. I love working one-on-one with patients in order to provide an exceptional level of patient care. I do not shy away from hard work and am completely dedicated to providing the highest quality of treatments. It is equally important to me that all patients have a comfortable visit and feel at ease in our office.
I enjoy the outdoors and love my dogs and cats. I also care for six horses while owning one myself, which is a lifelong dream come true. My most recent hobby of keeping planted freshwater aquariums allows me to enjoy a piece of nature right in my own living room.
I proudly joined Coastal Dentistry in 1995 after working in the field since 1984. I can usually be found assisting Dr. Schweitzer when needed. I am also in charge of ordering supplies, office repairs and maintenance, and keeping records of all of our inventory. My favorite part of the work is the variety of people and cases that we treat. I am also especially fond of how life-changing our work can be. My goal, and that of everyone here, is to help others keep and maintain healthy, beautiful smiles.
I have been living in Carteret County for more than 34 years, and I love it.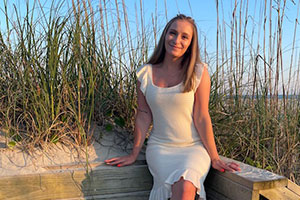 Rebecca has been with Coastal Dentistry since January 2022. She graduated from the University of Mary Washington in 2016 and holds a bachelor's degree in historic preservation! She appreciates the friendly and laid-back atmosphere at our office and helps keep everything running smoothly. When she is not at work, Rebecca enjoys reading, traveling and spending time on the beach.
A member of our team since August 2021, Rebecca earned her dental assisting degree at Grand Rapids Community College in 2002. With more than 20 years of experience as a dental assistant, she has enjoyed moving around with her husband, Mike, who is in the U.S. Coast Guard. Rebecca assists our patients with scheduling their appointments, feeling comfortable at our office and getting their dental needs met. She and Mike have two children, Hannah and Ethan, and a dog named Scooter. Away from the office, Rebecca looks forward to baking, working out and spending time with her family.